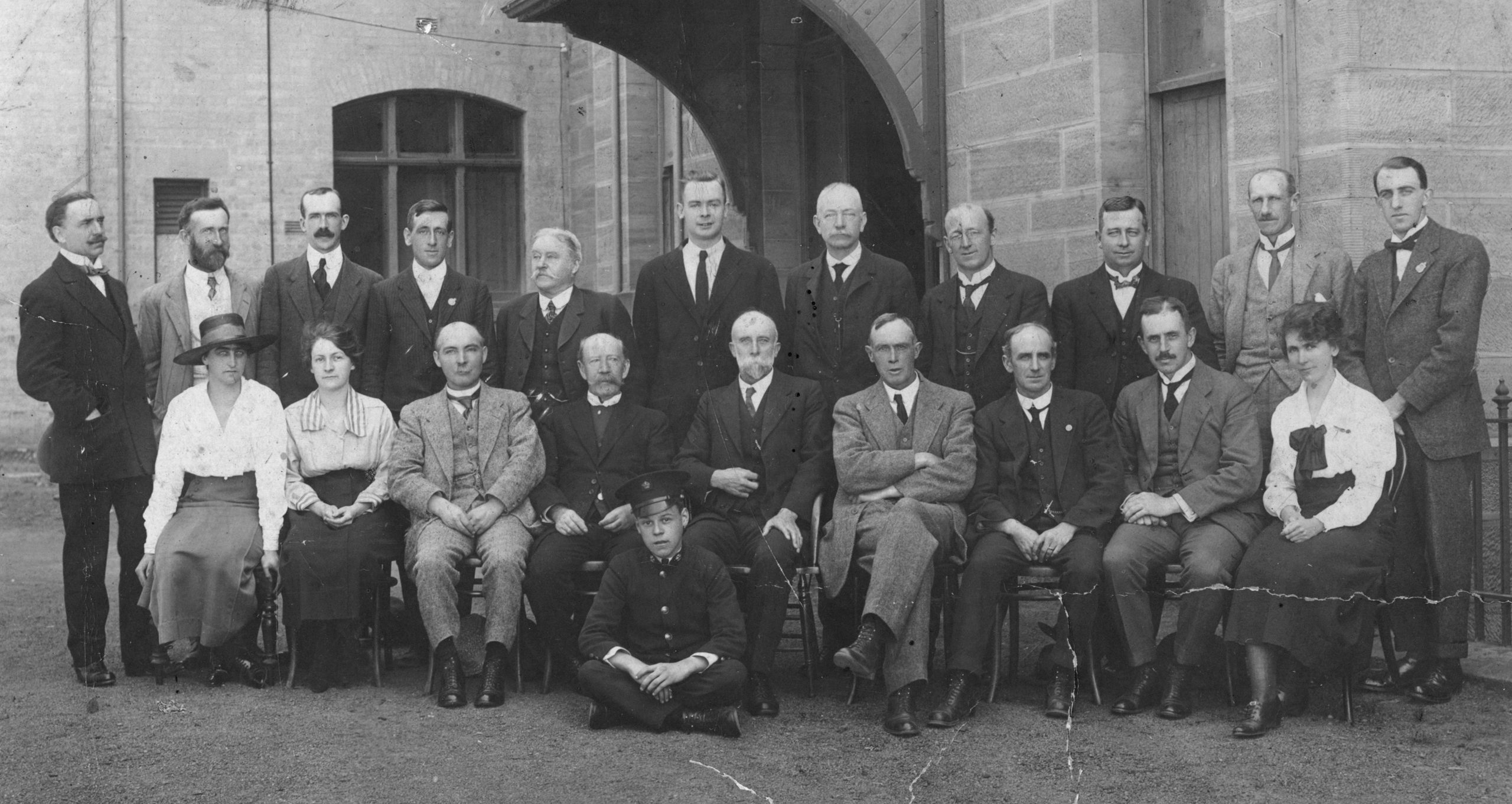 Tasmanian Audit Office 1919
Van Diemen's Land, until 1824, was merely a dependency of New South Wales controlled by a small number of officials responsible to their senior counterparts in Sydney.
The advent of Colonel Arthur as Lieutenant-Governor in 1824 foreshadowed the granting of independence. Arthur, apparently perturbed at the malpractices rife in the colony and aware that the duties of Auditor had been previously attached to the Accounts Branch of the Commissariat Department in Sydney, acted on his own initiative to create the additional office of Auditor of Civil Accounts on 25 November 1826. This was in effect, the first Auditor‑General of Tasmania.
G T W B Boyes served as the first Auditor-General from 1826-1853.  The title was originally Civil Auditor (1826-1853), then Colonial Auditor (1853-1887), and to Auditor-General from 1888.
Since the appointment of G T W B Boyes, there have been 18 Auditors-General serving Tasmania and reporting to Parliament.
The Tasmanian Audit Office now performs over 110 audits of State public sector agencies, local governments, statutory authorities, government business enterprises and state-owned corporations.
Tasmanian Auditor-Generals since 1826
| | |
| --- | --- |
| Name | Term |
| G T W B Boyes (Civil Auditor) | 1826 – 1853 |
| Edward Johnstone Manley (Colonial Auditor) | 1853 – 1873 |
| William Lovett (Colonial Auditor and Auditor-General) | 1873 – 1894 |
| John William Israel (Auditor-General) | 1895 – 1901 |
| Charles Mitchell (Auditor-General) | 1901 – 1910 |
| James Ernest Bennison (Auditor- General) | 1910 – 1917 |
| Ernest Henry Pretyman (Auditor-General) | 1917 – 1937 |
| Frederick John Batt (Auditor-General) | 1937 – 1947 |
| Arthur Templeman (Auditor-General) | 1947 – 1951 |
| Harold E Roberts (Auditor-General) | 1951 – 1959 |
| Walter Oswald Jennings (Auditor-General) | 1959 – 1960 |
| Noel Edwin Casey (Auditor-General) | 1960 – 1977 |
| John G Lennox (Auditor-General) | 1977 – 1979 |
| James Michael Nichols (Auditor-General) | 1979 – 1984 |
| David Ewan Kirby (Auditor-General) | 1984 – 1991 |
| Dr Arthur McHugh (Auditor-General) | 1991 – 2003 |
| Howard Michael Blake (Auditor-General) | 2004 – 2016 |
| Rod Whitehead (Auditor-General) | 2016 to present |
(Copies of this publication may be found under Libraries Tasmania holdings)